About Us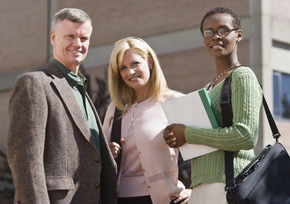 The National Coalition on Personnel Shortages in Special Education and Related Services (NCPSSERS) is a national coalition comprised of 30+ participating member organizations, dedicated to addressing the issue of shortages in special education and related services personnel in schools.
About the Shortage
Critical shortages of special education teachers and related specialized instructional support personnel exist in all regions of the country. These shortages, as well as unfunded positions, impede the ability of students with disabilities to reach their full academic potential.
Recruiting Tool
Make a Difference in Schools: Become a Related Service Provider!
Share this video with high school and college students interested in becoming Specialized Instructional Support Personnel.
Ask Congress to Help GROW SISPS Programs
The Growing, Recruiting, and Obtaining Workers in Specialized Instructional Support Personnel Services (GROW SISPS) Act (H.R. 7219) would create a grant program at the U.S. Department of Education to increase partnerships between school districts and colleges to train and license specialized instructional support personnel (SISP) and special education teachers from within their communities to better serve rural and lower-income school districts.