About Us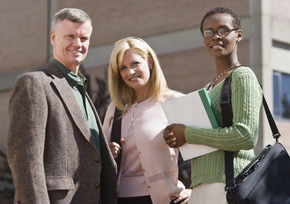 The National Coalition on Personnel Shortages in Special Education and Related Services (NCPSSERS) is a national coalition comprised of 30+ participating member organizations, dedicated to addressing the issue of shortages in special education and related services personnel in schools.
About the Shortage
Critical shortages of special education teachers and related specialized instructional support personnel exist in all regions of the country. These shortages, as well as unfunded positions, impede the ability of students with disabilities to reach their full academic potential.
Recruiting Tool
Make a Difference in Schools: Become a Related Service Provider!
Share this video with high school and college students interested in becoming Specialized Instructional Support Personnel.
Advocate Against Personnel Shortages
School districts, and state and federal agencies have an important role to play in reducing the acute shortage of special education teachers and SISPs. NCPSSERS recommends several recruitment and retention strategies, as well as policy recommendations that may be a helpful starting point.